Bronze Obsession Instant Tan by BiaBelle - Dark
€17.00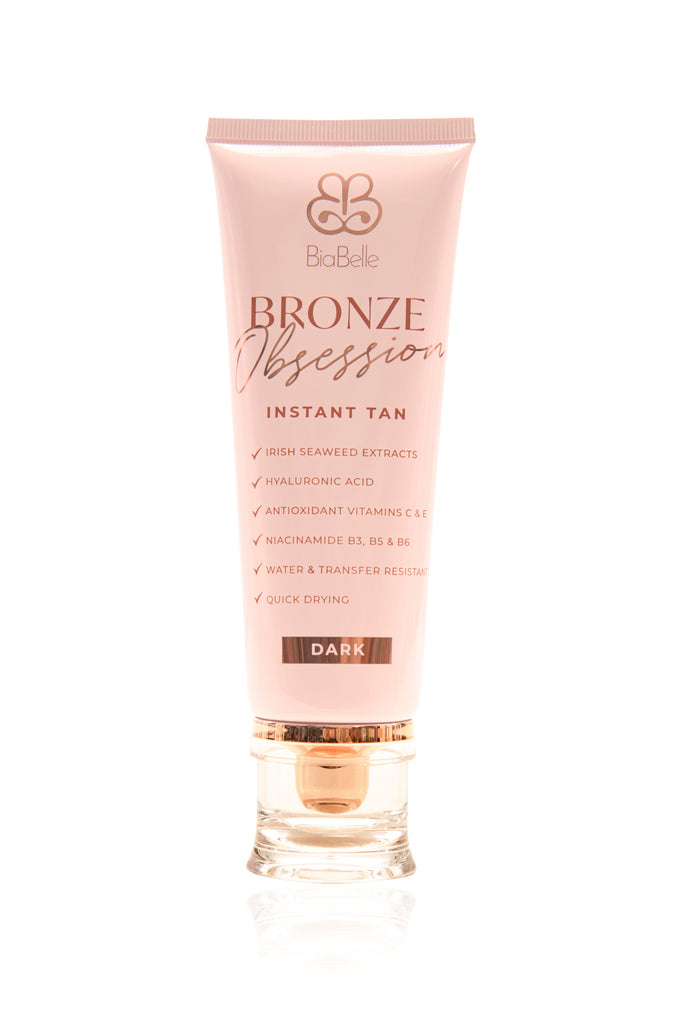 Bronze Obsession Instant Tan by BiaBelle - Dark
€17.00
Bronze Obsession is enriched with BiaBelle's signature Irish Seaweed Extracts and Hyaluronic Acid to actively hydrate and nourish your skin as well as give you that beautiful bronze glow. Our velvet-like formula will glide effortlessly onto your skin lasting all day and night. Leave those rain streaks behind as our unique blend is also water resistant!
Water resistant, no rain streaks!
Transfer resistant 

Hyaluronic acid

Niacinimide B3, B5 & B6

Antioxidant Vitamins C & E

Irish Seaweed Extracts 
Quick Drying 

Vegan Friendly

Recyclable 

BiaBelle's luxury signature scent 

Made in Ireland 

100ml Travel Friendly 
Added to Cart!
next day delivery ends in ...
share me