Luxury Tanning Mousse Dark by SOSU Dripping Gold
€24.00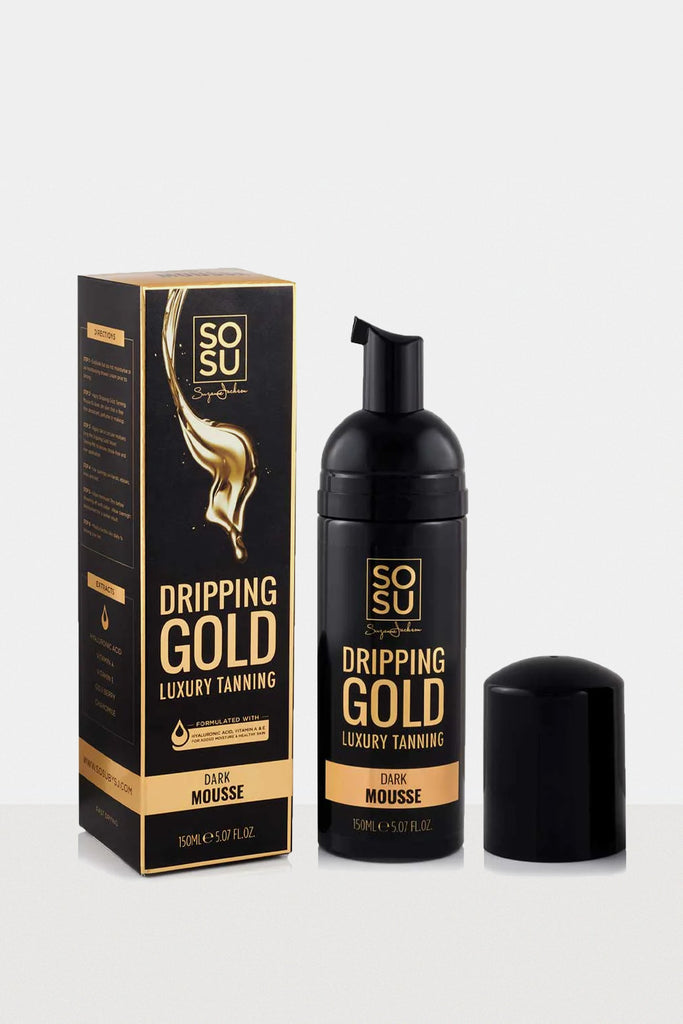 Luxury Tanning Mousse Dark by SOSU Dripping Gold
€24.00
Bronzed, Beautiful & Glowing Skin, with our NEW Formula, Dripping Gold Luxury Mousse.
Silky Smooth on the skin and lusciously bronzed on application.
Enriched with Vitamin A & E, Hyaluronic Acid and natural extracts of Goji Berry & Chamomile. Packed with hydration for maximum skin health and a natural fade.
Available in two shades Medium & Dark. Our Ultra Dark formula will be launching soon.
Our Luxury Medium Mousse offers a Golden olive tone & Dark Mousse Offers a deep Golden Tone. 
 Once it's applied, Go & Glow!      
✔ Streak-free application                                             
✔ Ready to wear                                       
✔ Ultra Hydrating                                      
✔ Tropical Scent                                       
✔ Suitable for face and body    
 ✔ Vegan friendly, Cruelty & Paraben-free.
This product is non-returnable for hygiene reasons
Added to Cart!
next day delivery ends in ...
share me